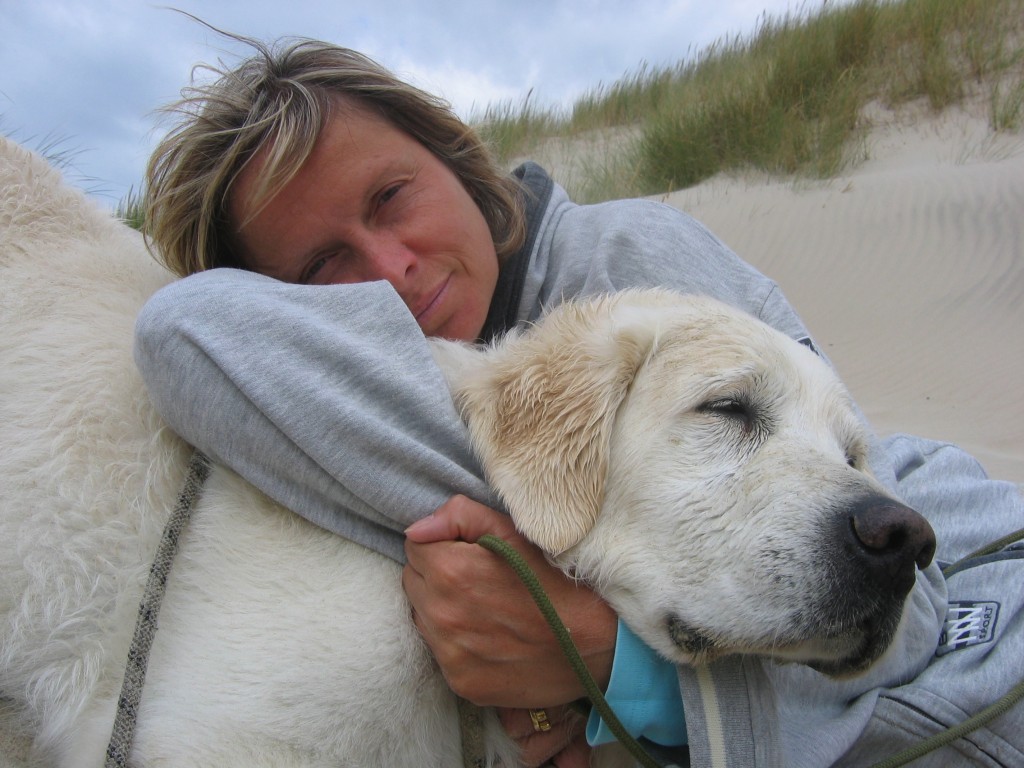 SPW Agreement HK01220139

We are very serious about improving the breed of Golden Retriever, we go about it to the best of our ability. To that end, we are an approved breeder, and member of the SRSH , of our local club GREAT and other clubs where we have held supervisory positions. We are instructors in obedience, and specifically in gundog training. We organize and participate in training classes, do field trials the whole year round and actively participate in competitions. Ours dogs are very active and participate in many hunts during the season. I myself am a hunter; it is such a pleasure to hunt with one's own dogs.

We are a small breeder, we breed pups both as pets in very active homes, and also for competitions. The quality of the dog's home life is vitally important and we will not place pets in outdoor-only kennel homes. We stay actively involved in the lives of the puppies we place, and would ask anyone who buys a puppy from us to keep us posted on their progress, whether good or bad. If you might be interested in one of our puppies, don't hesitate to, contact us


Nous sommes très attentifs à l'amélioration de la race du Golden Retriever, au mieux de nos capacités. A cette fin nous sommes éleveur agréé et membre de la SRSH, de notre club local GREAT et d'autres clubs où nous sommes actifs. Nous sommes moniteur d'éducation canine et particulièrement pour les chiens de chasse. Nous organisons et participons à des entraînements toute l'année et sommes actif dans les Field-trials. Nos chiens sont également très actifs à la chasse et dans de nombreux picking-up toute la saison. Je suis moi-même chasseur et c'est un grand plaisir que de partager cette passion avec nos chiens.

Nous sommes un petit élevage et nous élevons nos chiots pour des familles actives mais aussi pour la compétition. La qualité de la vie en famille est la chose la plus importante et nous ne plaçons pas nos chiots pour les faire vivre en chenil. Nous restons très impliqués dans la vie de nos chiots après leurs départ et nous demandons aux futurs propriétaires de nous tenir informé de l'évolution de leur Golden, bonne ou mauvaise. Si vous êtes intéressé par un de nos chiots, contactez nous